Edinburgh 2017
PBFA Edinburgh Book Fair
Saturday 17 June 2017
Where: Radisson Blu Hotel, 80 High Street, Royal Mile, EH1 1TH
The largest organiser of antiquarian and secondhand book fairs in the UK. www.pbfa.org
Edinburgh's Georgian Shadows
23 February - 26 March 2017
5:30pm - 8:30pm | Free
One of the centrepieces of Edinburgh's UNESCO World Heritage area and a stunning contrast to the Old Town, the city's New Town turns 250 years old in 2017. To celebrate this milestone in Edinburgh's history, a unique lighting event will see buildings around George Street be bathed in light from 5:30pm until 8:30pm every evening between 23 February and 26 March, drawing attention to their beautiful architecture and distinct features. Take a walk down George Street and learn more about Edinburgh's rich and unique history while seeing some of its most beautiful and significant buildings in stunning detail as you've never seen them before. - Edinburgh's Georgian shadows has now ended.
Edinburgh Playhouse Theatre
Ricky Gervais 'Humanity'
Thursday 8 & Friday 9 June 2017
Get your tickets below or in person at The Edinburgh Playhouse Box Office.
Affordable Vintage Fair Edinburgh
Sunday 30 April 2017
11:00am - 4pm
Where: The Assembly Rooms
54 St George St Edinburgh EH2 2LR
We're going ALL OUT, bringing even more affordable vintage traders from our troupe to get you stocked-up with vintage at bargain prices. Featuring FASHION, ACCESSORIES, MENSWEAR, HOMEWARES, HAIR & BEAUTY and much, much more! Traders will be showcasing some of their best new season stock – just for you!
With a great big splash of vintage glamour, finish your retro look with Vanity Thrills hair and beauty!
Shopped by the likes of Florence & the Machine, Pixie Lott and Chloe Sevigny, Judy's remain the UK's largest vintage marketplace, featured in Vogue, Elle & Stylist.
Paper Trail - Drawings, Watercolours, Prints
Until 21 May 2017
Where: City Art Centre, 2 Market Street, EH1 1DE
Paper Trail: Drawings, Watercolours, Prints explores some of the many ways that artists create works on paper. The exhibition is drawn entirely from the City Art Centre's permanent collection of historic and contemporary Scottish art, and spans the period from the late 18th century to present day. A variety of creative processes are showcased, from the use of sketchbooks to etching plates, and artists' individual working practices are examined in depth. Free Entry.
Bohemia Crafts and Cake Fair
27 May 2017
Morningside United Church
11-4 Free
i-On Magazine Edinburgh 2017
2017 : View the latest lifestyle magazine. In this last Edinburgh issue in its current format, we've packed a lot in to tide you over until we're back with our shiny, new magazine! March 2017 issuu.com
Corn Exchange Wedding Fair 2017
Weekend 4 & 5 March 2017
Venue: Edinburgh Corn Exchange, EH14 1RJ
Advance tickets at edinburghweddingfair.com
Edinburgh Marathon Festival 2017
27 & 28 May 2017
#emf2017 Registration here. This should be a busy weekend in Edinburgh with accommodation selling out early! See our Edinburgh Marathon Hotels
Edinburgh Fringe
August 2017
Packed full of delights, discoveries, and disruptions. Whether you are a longstanding Fringe fan, or are discovering the festival for the first
time, you're in for a treat. Within these pages, and on our website and apps, lies a feast of the best entertainment from around the world,
some of the most exciting work being made on the planet, and shows of all art forms, from artists at every stage of their careers from all
over the world.
Copies of the Edinburgh Festival Fringe Programme are available from the Fringe Shop at 180 High Street, Edinburgh, and from a large number of outlets.
edfringe.com - Buy your Fringe Tickets.
Handmade Edinburgh Contemporary Crafts & Design Fair
27 - 29 October 2017
#HandmadeEdinburgh
Venue: The Hub Edinburgh. Buy gorgeous textiles, jewellery, ceramics, glass, furniture and more from our handpicked selection of designer-makers! Makers will be on hand throughout the weekend to talk to you about their work and showcase their collections.
handmadeinbritain.co.uk
Elk & Wolf
Come and explore the delights at our new shop today. We are open 11- 4pm, 'The Arches' located at East Market st past Waverly train station.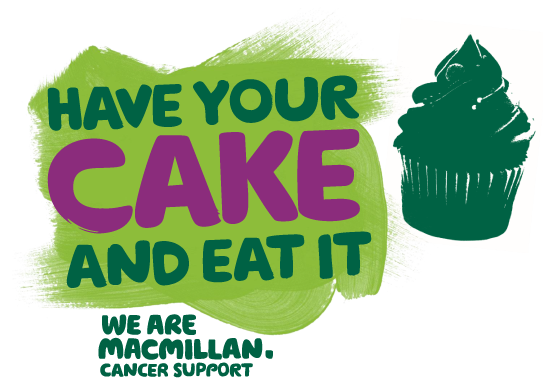 Macmillan Cancer Support Coffee Morning
Shoe retailer Brantano will be taking part in the world's biggest coffee morning in a bid to raise vital funds to help ensure no one faces the fight against cancer alone. Stores up and down the country will be opening their doors on Friday 30 September from 9am with shoppers invited to chomp down on delicious cake and gulp down refreshing drinks. The World's Biggest Coffee Morning is hosted by charity Macmillan Cancer Support. Last year's event raised £25 million. Brantano aims to raise £40,000 for Macmillan Cancer Support, its chosen charity for this year. For more information on Brantano, go to brantano.co.uk
To find out more about Macmillan Cancer Support, visit macmillan.org.uk

Edinburgh Craft Beer Festival
24 - 26 November 2016
Beer-loving friends Richard Servranckx and Dan Quille, both from Leith, plan to share their passion for quality brews and revolutionise the Scottish beer scene with a new 'Craft Beer Revolution Festival' at Assembly Roxy in Edinburgh.
The three-day festival will showcase craft beers from 13 of the best breweries from Scotland, the UK and Europe including Edinburgh based breweries Pilot and Top Out, Glasgow based Up Front, Panda Frog Project from Newcastle, London based Howling Hops and Parisis from Paris. Arbikie Gin and Vodka and wines from Vino will also be available for those who wish to enjoy the festival with a different tipple.
Over 60 beers will be on offer in the Beer Hall, from pale ales to hoppy 10% brews, appealing to both beer connoisseurs and novices who can try new flavours, meet the brewers and discover a new favourite beer. A Craft Beer Revolution beer will also be available - a slightly spicy double red rye IPA – brewed in collaboration with Edinburgh based micro brewery Ushers, and festival goers can vote for their favourite beer to win the 'Craft Beer Revolution Beer of the Year' award.
To accompany the steady stream of beer, street food is served-up by Scoff, The Buffalo Truck and Glasgow's popular Babu Bombay Street Kitchen, and Cleaver & Keg Charcuterie Trollies will meander around the festival offering cured meats to pair with the beers available.
As well as a Craft Beer Revolution branded glass to drink from at the festival and take home, tasting's and master classes from the breweries involved are also included with tickets. Entertainment takes the form of a playlist complied from songs festival goers request online before the festival, daily pub quizzes, Beer-Drinking Relay Races and much more.
Early bird tickets priced at £8 are on sale now at revolutioncraftbeer.com and include festival entry, a Craft Beer Revolution branded glass to drink from and take home, a £2 beer voucher and entry to master classes.
Nisbets Opens Its Second Scottish Store
Edinburgh Zoo
Pop-Up Science at Edinburgh Zoo
Saturday 1 - Sunday 16 April 2017
As part of the Edinburgh International Science Festival, we will be running pop-up science events every day from 1-16 April on a variety of topics. They are all aimed at families and are free to attend with Zoo entry, no booking required.
Time : 11:00 - 15:00
Venue: Budongo Trail
Prices: Adults Free with Zoo entry; Children Free with Zoo entry; Members Free.
All take place 11am - 3pm in Budongo, unless stated otherwise.
edinburghzoo.org.uk
Digital Entertainment Festival
3 - 27 August 2017
Explore the future of entertainment through VR, games, event cinema and more at Edinburgh's newest festival. The festival will feature a diverse programme of live performances, installations, experiences and workshops, all of which explore and inspire new ideas that blend technology and art. The festival takes place in and around the Assembly Rooms on George Street, in the heart of Edinburgh's new town. Four indoor venues are transformed into performance, exhibition and workshop spaces while George Street becomes an outdoor extension of the festival with interactive installations, food stalls and a themed bar. edef.co.uk
The Fruitmarket Gallery - Damian Ortega
We're getting super excited about our forthcoming Damian Ortega exhibition, opens 9 July - 23 October 2016
For The Fruitmarket Gallery's summer exhibition, Ortega is making new sculptures focusing on how the forces of nature – wind, water, earth and fire – act on the earth both independently of and in relationship to humankind.
Address: 45 Market Street, Edinburgh, EH1 1DF
Admission free. Open seven days, all year round.
Royal Highland Show 2017
22 - 25 June 2017
Get a copy of the printed show guide at the entrances and kiosks around the showground, for an easy-to-read list of all that is on, where and when. It also tells you something about the cast of thousands and includes a handy pull-out map, so you can find your way around this vast showground.
Where? Royal Highland Centre, Ingliston, EH28 8NB
royalhighlandshow.org
Foodies Festival 2017
Edinburgh, Inverleith Park
4, 5 & 6 August 2017
Foodies Festival is delighted to announce the return of the UK's biggest celebration of food and drink in 2017 with the visual and culinary feast proclaimed the "Gastronomic Glastonbury". With the new and exciting Healthy Living focus of the festival, Grow Your Own, Creative Summer Workshops and Dessert & Cake Theatre, 2017 is set to be the best year yet! Tickets are on sale now and are available at foodiesfestival.com
Scottish Real Ale Festival
2017 TBA
Thursday 7 - Saturday 9 July 2016
Corn Exchange Edinburgh
The Festival will be open from noon to 10:30 pm each day.
Entry - £6 or £4 for card carrying CAMRA members.
Includes one free badged glass (pint or half-pint) and a free souvenir programme. FREE admission to all subsequent sessions on presentation of your glass!
Edinburgh Food Festival
27 - 31 July 2016
George Square Gardens.
Offering revellers a wide variety of Scotland's finest produce to enjoy, food producers from around the country will fill the gardens, from Plan Bee Ltd to Breadshare; Fresh Revolution to Alplings, there's something for everyone.
With the iconic Spiegeltent Palais Du Variete as its centrepiece, a variety of headline shows will take place over the five days providing great interactive entertainment. (www.edfoodfest.com)
The Scottish Half Marathon
Sunday 24 September 2017
The Scottish Half Marathon & 10K takes place just outside Edinburgh, and is a fantastic addition to the UK's running calendar. Route: Fast & flat. The route starts at Meadowmill Sports Centre. It then takes in the magnificent Golf Coast before finishing at Musselburgh Racecourse. Enter at scottishhalfmarathon.com
The Virgin Money Street of Light
Until Christmas Eve, an architectural installation of 26 arches of 60,000 lights will run along the Royal Mile, from City Chambers to the Tron Kirk. Enter the stunning canopy of light, rising up to 19 metres high and listen to music sung and played by choirs from across Edinburgh synchronised to the lights. With music from the Edinburgh Festival Chorus, the Edinburgh Gay Men's Chorus, Edinburgh Royal Choral Union and the Edinburgh Police Choir. The free event lasts for 20 minutes
Reserve a ticket to ensure entry at (virginmoneystreetoflight.com)
Edinburgh International Festival

Opening Event 'Deep Time'
Visit Edinburgh
360 Degree Movies of Edinburgh
Panoramas of Edinburgh - Visit our page with interactive 360 degree street views taken in and around the city.

Amazing views from Calton Hill.

View East towards Waverley Bridge.