Zumba Fitness Edinburgh
Our classes have been running in Edinburgh since 2010, and we have grown into one big Zumba Fitness-loving family! We would love to welcome you to our friendly classes, where the emphasis is on fun - it really doesn't matter if you do the steps right or not! The class is full of energy and exciting music from all around the world, guaranteed to leave you feeling sweaty and elated. A Zumba Fitness class with Nadia burns an average of around 500-600kcals per hour! For the latest classes and more information please visit
zumbaedinburgh.net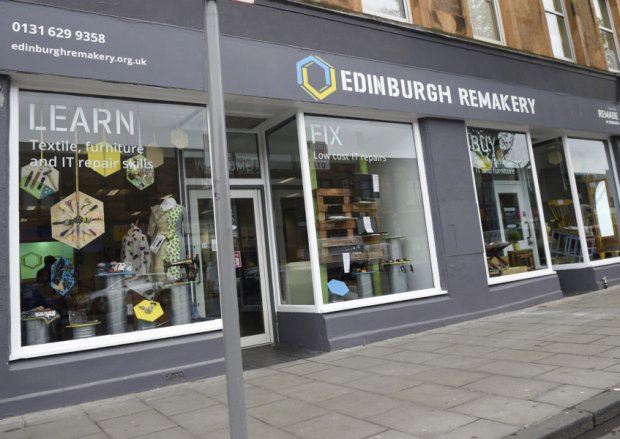 The Edinburgh Remakery
Location: 127 Leith Walk​, ​Edinburgh, EH68NP
Learn new skills in upholstery, computer hardware and software, leatherwork, woodwork and more.. Get to grips with hammers, rivets, and motherboards.
​We have courses for all levels and two dedicated workspaces - one for textiles and electronics, ​and one for woodwork. Transform old furniture, bags, clothes and give a new lease of life to computers that are clogging up cupboards.
Upcoming Workshops..
Tool Use and Workshop skills
Hooked Rag Rug Workshop
Upholstery
Pyrography
MS Windows Maintenance 101
edinburghremakery.org.uk
Museum of Edinburgh
The Museum of Edinburgh is the City's treasure box. Historic rooms crammed full of iconic objects from the Capital's past. Find out about the history of Edinburgh from the earliest times to the present day. Discover more about the city, its people, crafts and trades and the beautiful objects they created.
Huntly House 142 Canongate, Royal Mile EH8 8DD
Admission is free, but donations are welcome.
www.edinburghmuseums.org.uk